The Norokko Train is a train that takes you from Kushiro Station to Touro Station with a view of the Kushiro Marsh. Unlike the observatory, the train runs close to the marshland, so you can enjoy it in a different way. The train stops at Higashi Kushiro, Kushiro Shitsugen and Hosooka stations along the way, and ends at Touro. If you want to enjoy the journey by train only, you can take the train bound for Kushiro Station departing from Touro Station about 20 minutes later, which will take about two hours.
If you get off the train at Kushiro Shitsugen Station, you can walk to Hosooka Observatory in about 15 minutes.
Information
Kushiro Shitsugen Norokko Train
Interval: Kushiro Station to Tangoro Station
Ride time: approx. 50 min.
Fare: Kushiro to Tangoro 640 yen (one way) / reserved seat 530 yen (extra charge)
Directions
The first train departs from Kushiro Station. There are basically three trains a day between Kushiro Station and Tangoro Station on weekends and holidays.
The first train departs from Kushiro at 11:06 a.m., 1:37 p.m. and 3:23 p.m.
Kushiro Shitsugen Norokko Train
Car No. 1 is a non-reserved seat.
Car No. 1 is a non-reserved seat, and cars No. 2 to No. 4 are reserved seats.
If you have a reserved seat, you can see the marshland better from the table side.
Therefore, if you want to see the marshland, you should take the odd-numbered A seats (e.g. 5A, 7A, etc.) on the table side of the train when going to Tangoro.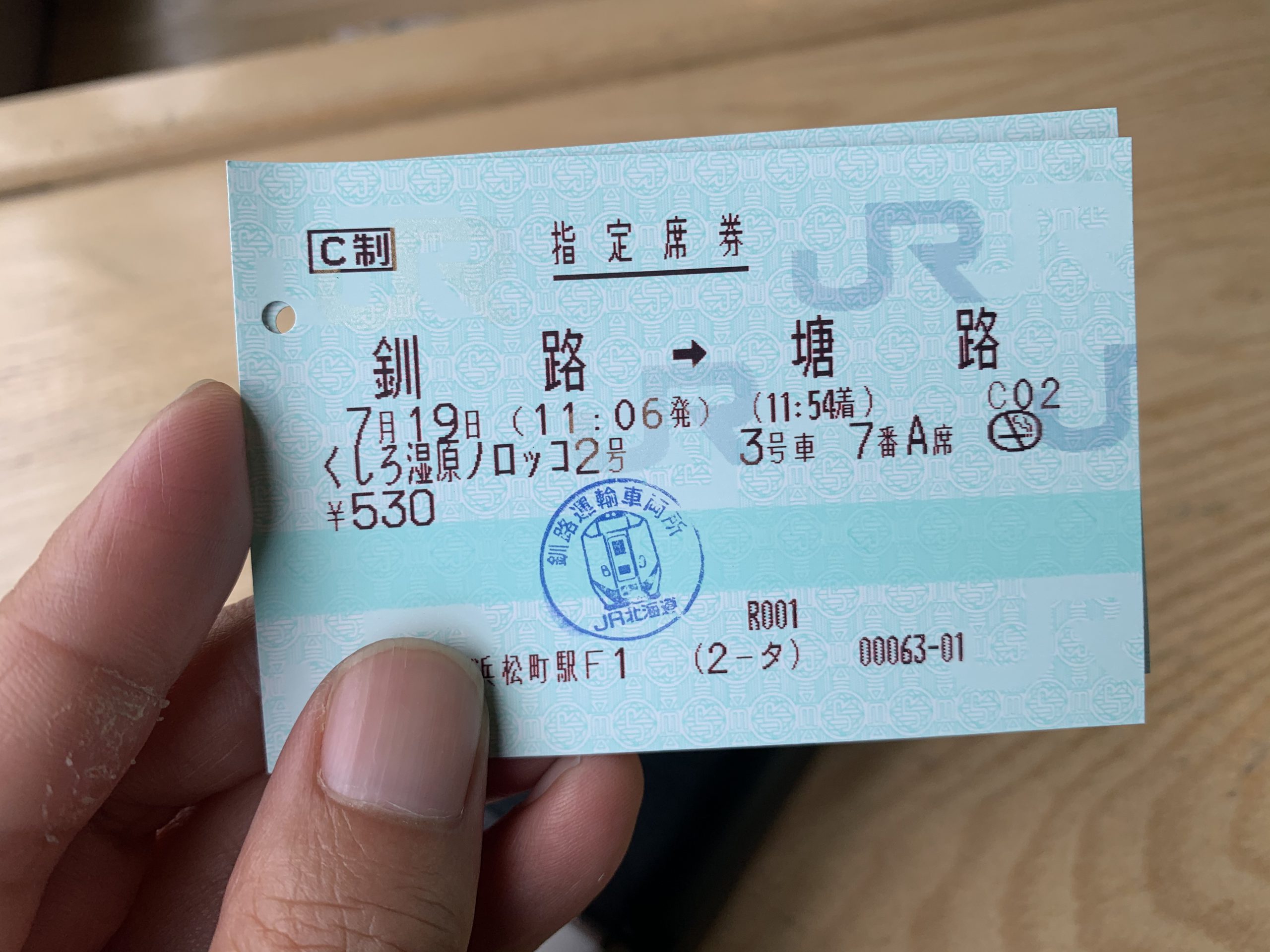 Car No.1 (unreserved seat)
Car No.2 (reserved seat)
Car No.3 (reserved seat)
Car No.4 (reserved seat)
View of the marshland from Car 3, Seat Number 7A