Yanmar Nagai Stadium is the current home of Cerezo Osaka. However, since the old stadium (Nagai Stadium) has been renovated and reopened as YODOKO SAKURA Stadium (Soccer-only Stadium), the home of Cerezo Osaka will be moved to the new stadium from July 17, 2021. Both stadiums are located in a park called Nagai Park.
Getting to the Stadium
From Osaka Umeda Station
If you arrive at Shin-Osaka Station on the Shinkansen, one of the options is to stay in the Umeda area. JR Osaka Station = Umeda area, so take the JR Kobe Line from Shin-Osaka Station to JR Osaka Station.
From Osaka Umeda Station on the Midosuji Subway Line to Nagai Station will take about 20-25 minutes.
From Nagai Station to the Stadium
When you arrive at Nagai Station, you are in Nagai Park. The park is big, so it takes about 10 minutes to walk to the stadium. There is a 7-Eleven on the way, so you can enjoy walking through the park to the stadium.
From Osaka Itami Airport (ITM)
If you are arriving at Itami Airport, take the Osaka Monorail to Senri-Chuo Station (4 stops). At Senri-Chuo Station, take the Kita-Osaka Kyuko Line which connects to the Midosuji Line, so you don't need to change trains.
Osaka Airport Station to Senri-Chuo Station Osaka by Osaka Monorail: 15 minutes
At Senri-Chuo Station, take the Kita-Osaka Kyuko Line.
Senri-Chuo Station to Nagai Station by Kita-Osaka Kyuko Line (Subway Midosuji Line): 45 minutes.
About the Stadium
Address: 1-1 Nagai Koen, Higashi-Sumiyoshi-ku, Osaka, Osaka,
Capacity: 50,000
Home Team: Cerezo Osaka (J.League)
Opened: 1964
Schedule 
Please check the team's official website for more information.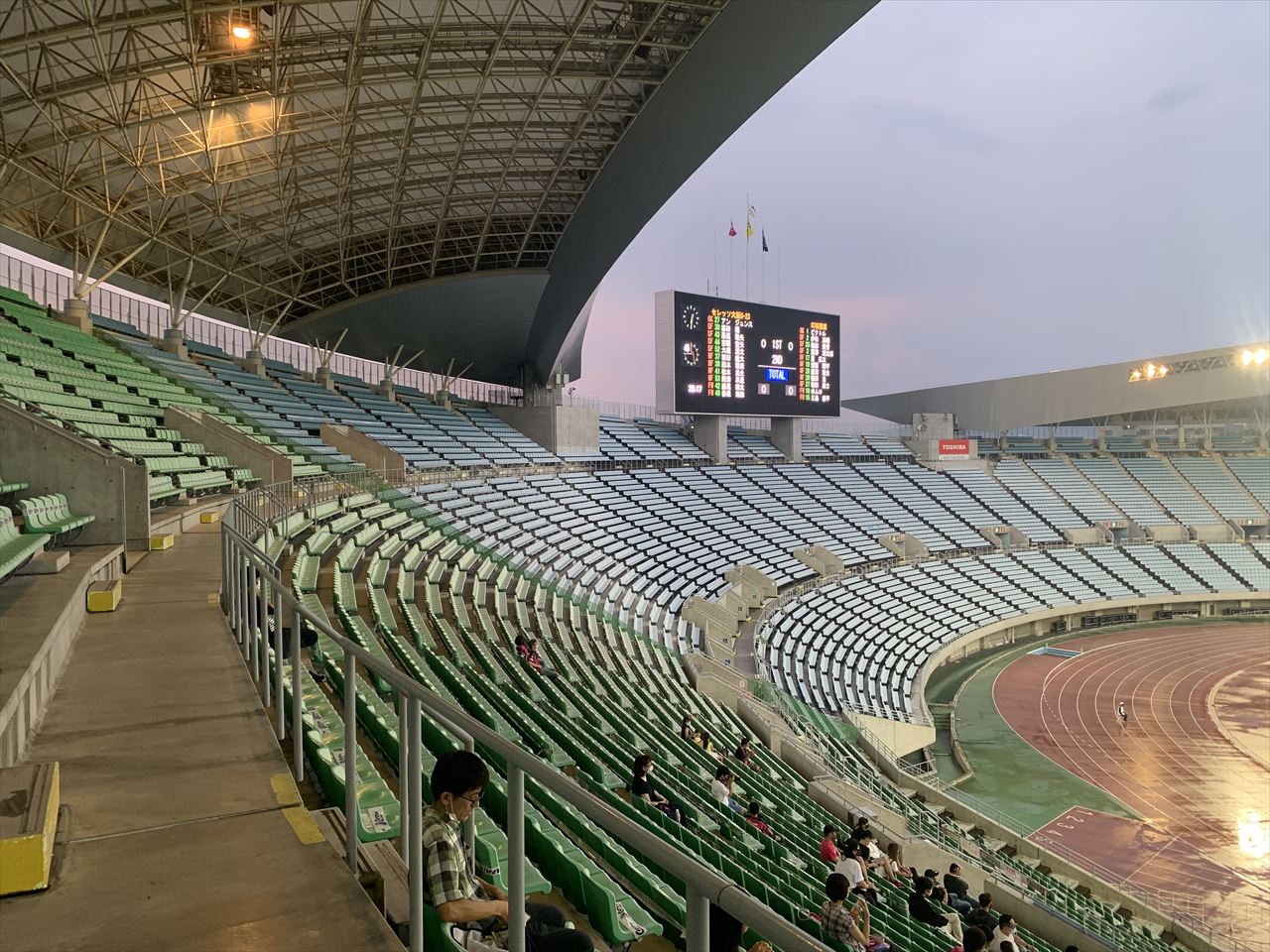 Yanmar Stadium (Osaka City Nagai Athletic Field) is an athletic field-type soccer stadium. Therefore, you may not feel the intensity of the game as much when you sit in the front. If that is the case, it might be better to have a view of the entire pitch from the middle or upper rows of the seating area. The seating area in this stadium is roughly 60 rows on one level.
The seating is a single-level stadium. Basically, there are 56 rows of seats, with aisles behind rows 13 and 36.
Field Views
Row 13.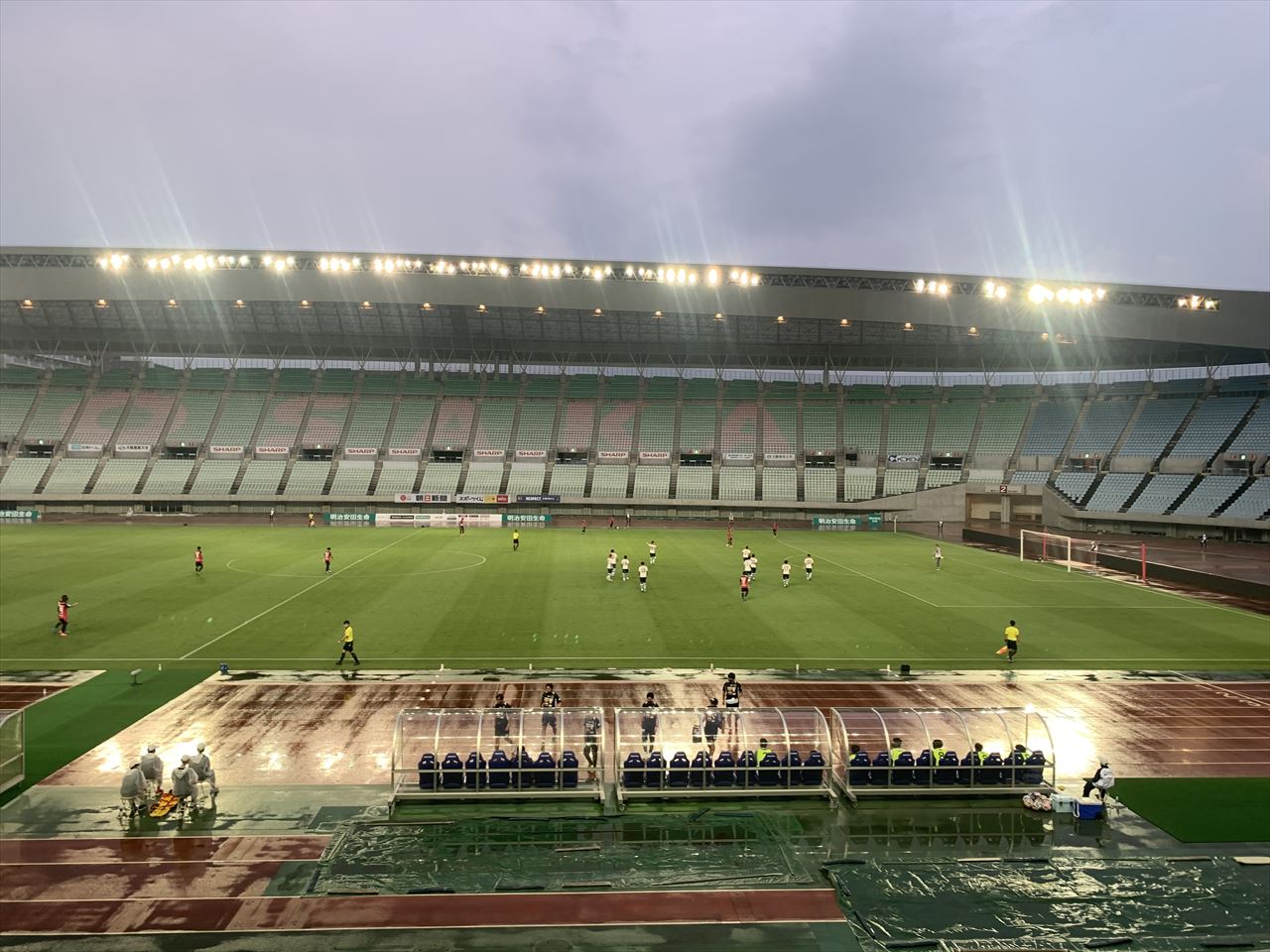 Row 45.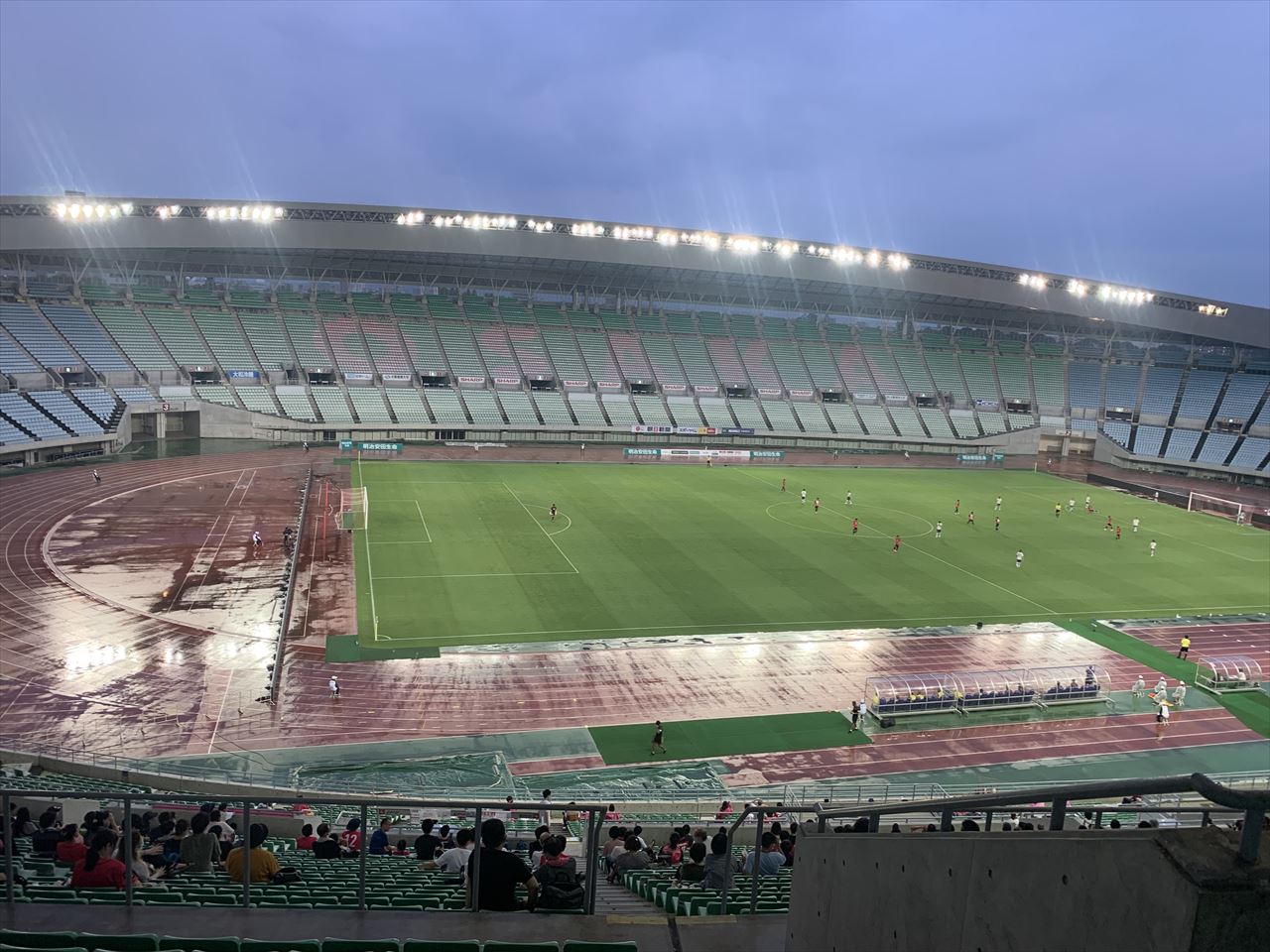 Row 56 at the top.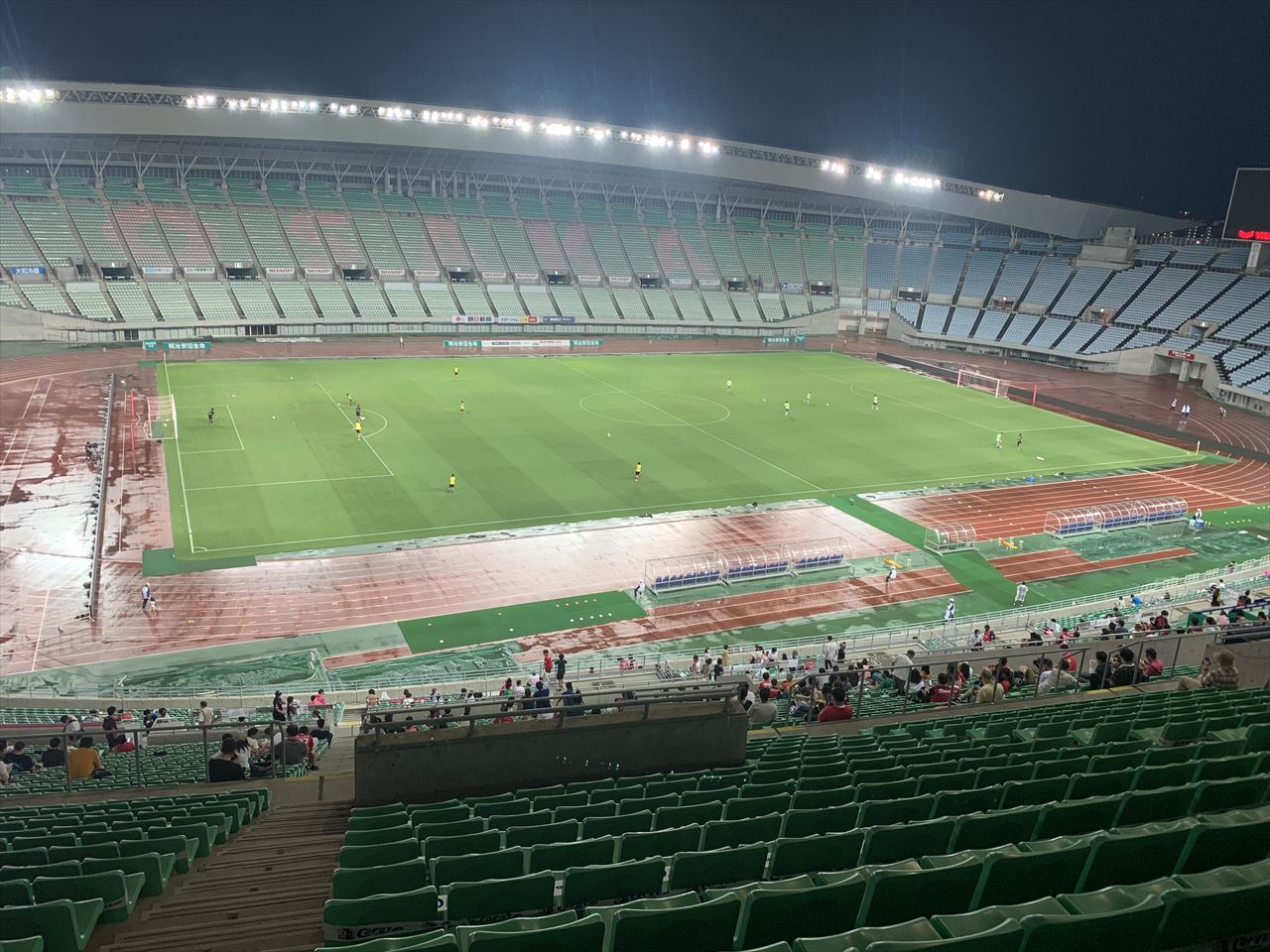 About the roof
Basically, the side field seating area is covered by a roof behind row 37. If you want to avoid the rain a little bit, you might want to get a seat in the row behind row 37. However, there is a gap at the end of the row as shown in the photo, so depending on the wind direction and the amount of rain, the rain may blow in, and you may get wet in rows 50 to 56.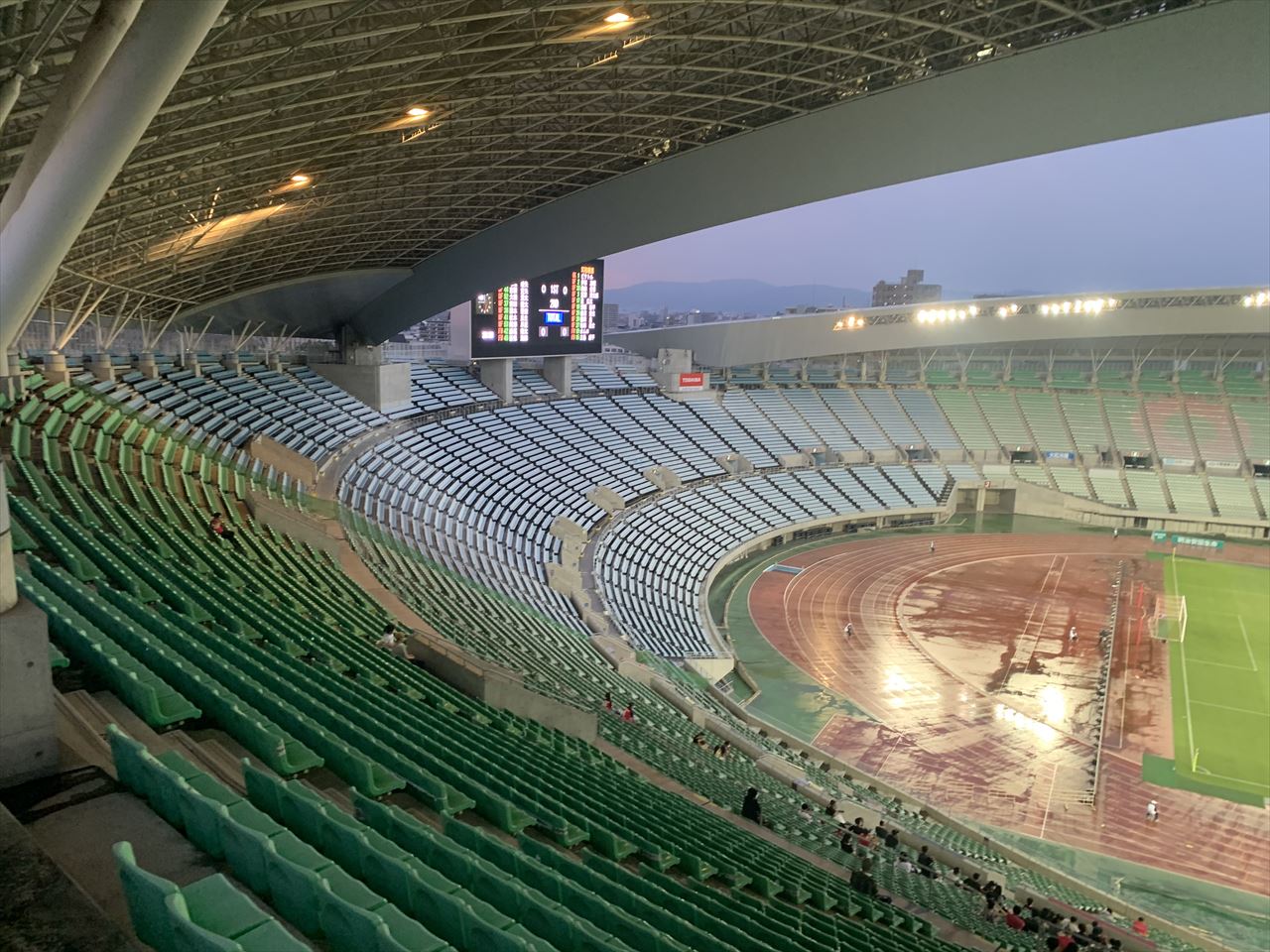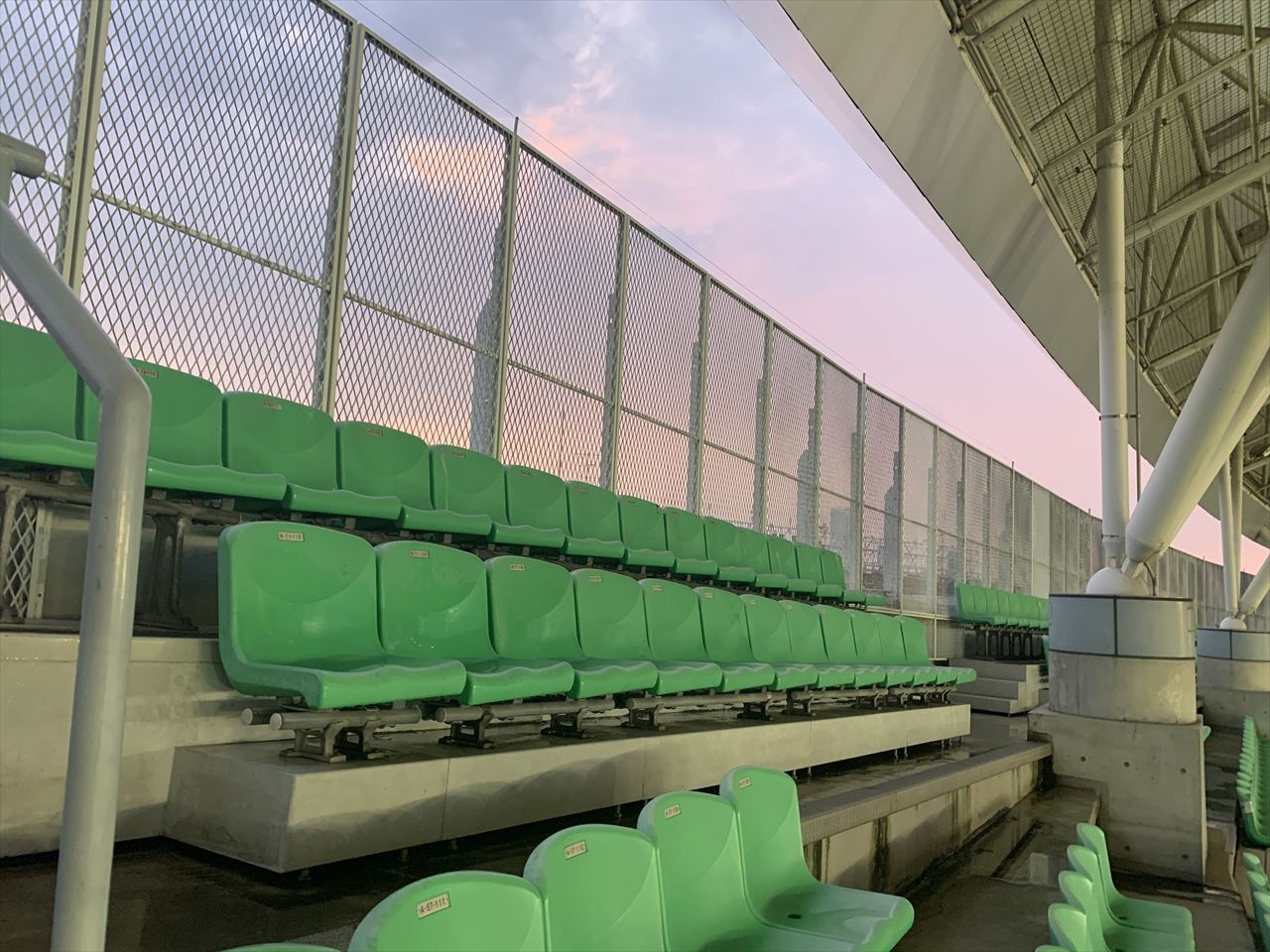 Basic Information
What to bring
Compared to other countries such as the U.S., Japanese events allow people to bring their own belongings, and there are few venues that do not allow backpacks.
For drinks, please note that in most cases, you cannot bring in cans or bottles. In many cases, you can bring in plastic bottles.
Gate Opening Time
The opening hours may vary depending on the event, so please check the website of the event you are attending.
Re-entry
Many events in Japan allow re-entry, but it depends on the event.
Explore Osaka
Travel Tips & Information
Here is the basic information about Osaka as a reference for planning your trip.
Professional Sports Teams in Osaka
1. "Getting There & Around" Osaka City
From Tokyo, it takes about 2 hours and 30 minutes to get to Shin-Osaka Station on the Nozomi bullet train. It takes about 20 minutes from Shin-Osaka Station to the Namba Station area by subway.
There are two major airports in Osaka, Kansai International Airport and Itami Airport. Itami Airport is close to Panasonic Stadium Suita, the home of Gamba Osaka, and can be reached by monorail.
Umeda (Osaka Station), the center of Osaka, is about 40 minutes away from Itami Airport.
From Kansai International Airport to Namba, the central area of Osaka, Nankai runs an airport express train, which takes about 50 minutes.
2. "Where to Stay" in Osaka City
There are hotels everywhere in Osaka, especially in the Umeda and Namba areas.
The convenience of hotels varies depending on the venue, so it is best to choose a station that is easy to get to and book a hotel.
3. "What to Do & See" in Osaka City
There are many places of interest such as Osaka Castle, Dotonbori, Tsutenkaku, and Universal Studios.
It is also a city where you can watch a lot of games depending on the schedule. It is difficult to visit the city in just one or two days and nights, so be sure to make a reasonable itinerary while checking on transportation options.
4. "What & Where to Eat" in Osaka City
Osaka is famous for its takoyaki (octopus dumplings), kushikatsu (skewered pork cutlets), okonomiyaki (savory pancakes), and pork buns from 551 Horai.
As a large city, there are many restaurants.
Find a restaurant that suits your taste and try it out.