In January 2020, Sanga Stadium opened in Kameyama, Kyoto as a new soccer-specific stadium. The inaugural game was Sanga vs. Cerezo Osaka on February 9, 2020, but since then the stadium has been affected by the coronavirus, so we were able to go inside the stadium during the J-League in August.
Sanga Stadium by KYOCERA (Kyoto Prefectural Kyoto Stadium)
First of all, although the stadium is about 30 kilometers away from Kyoto City, the JR Sanin Line connects JR Kyoto Station and JR Kameoka Station, making it possible to get there without changing trains in less than 40 minutes. The stadium itself is located right in front of the station, so I felt that the stadium has good accessibility.
In this stadium, after checking your ticket at the entrance gate, you first have to take the stairs up to the top.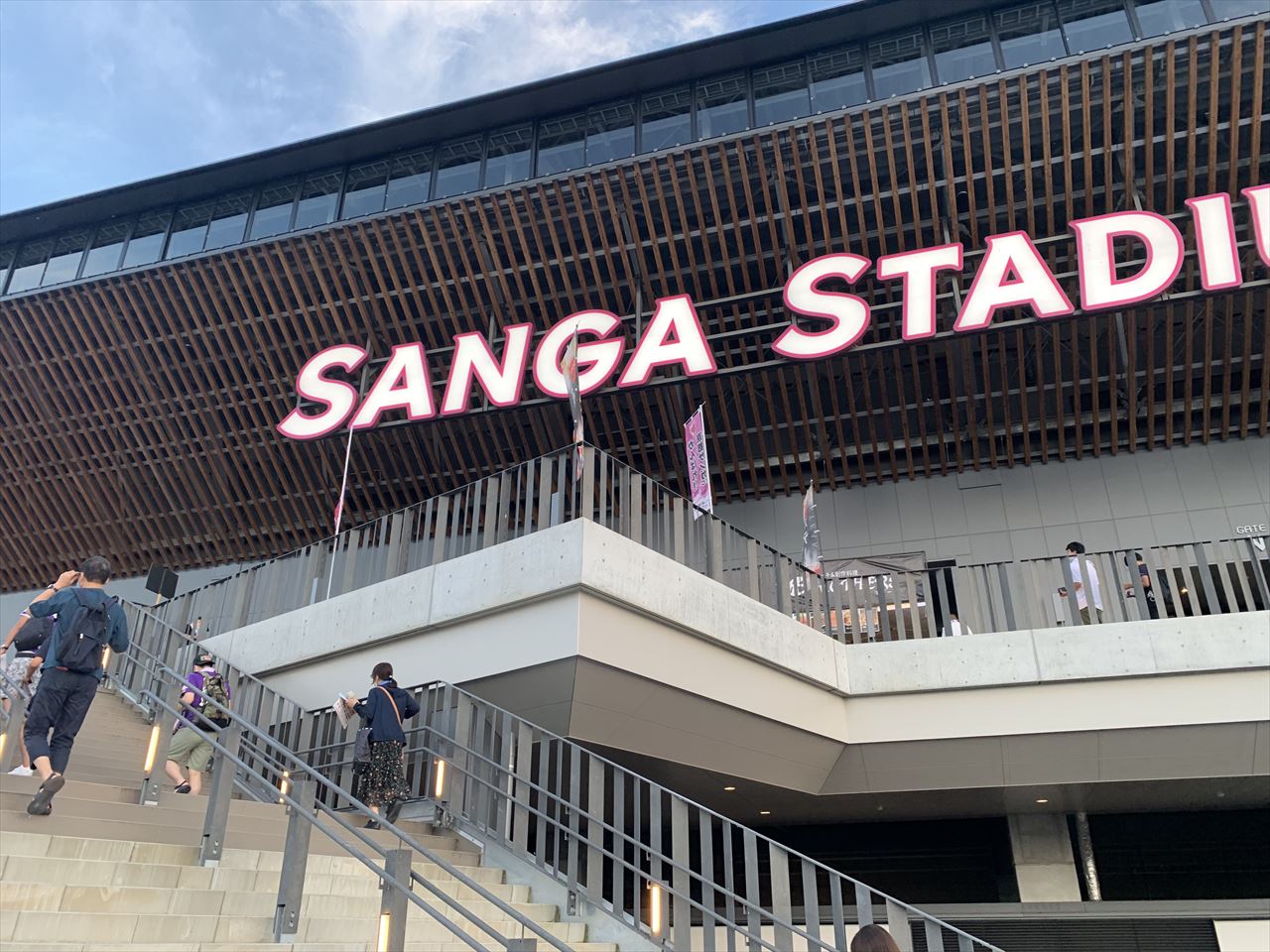 After finishing the stairs and entering the stadium through the gate, you will find yourself on the concourse at the end of the first floor seats.
There are stores and toilets here.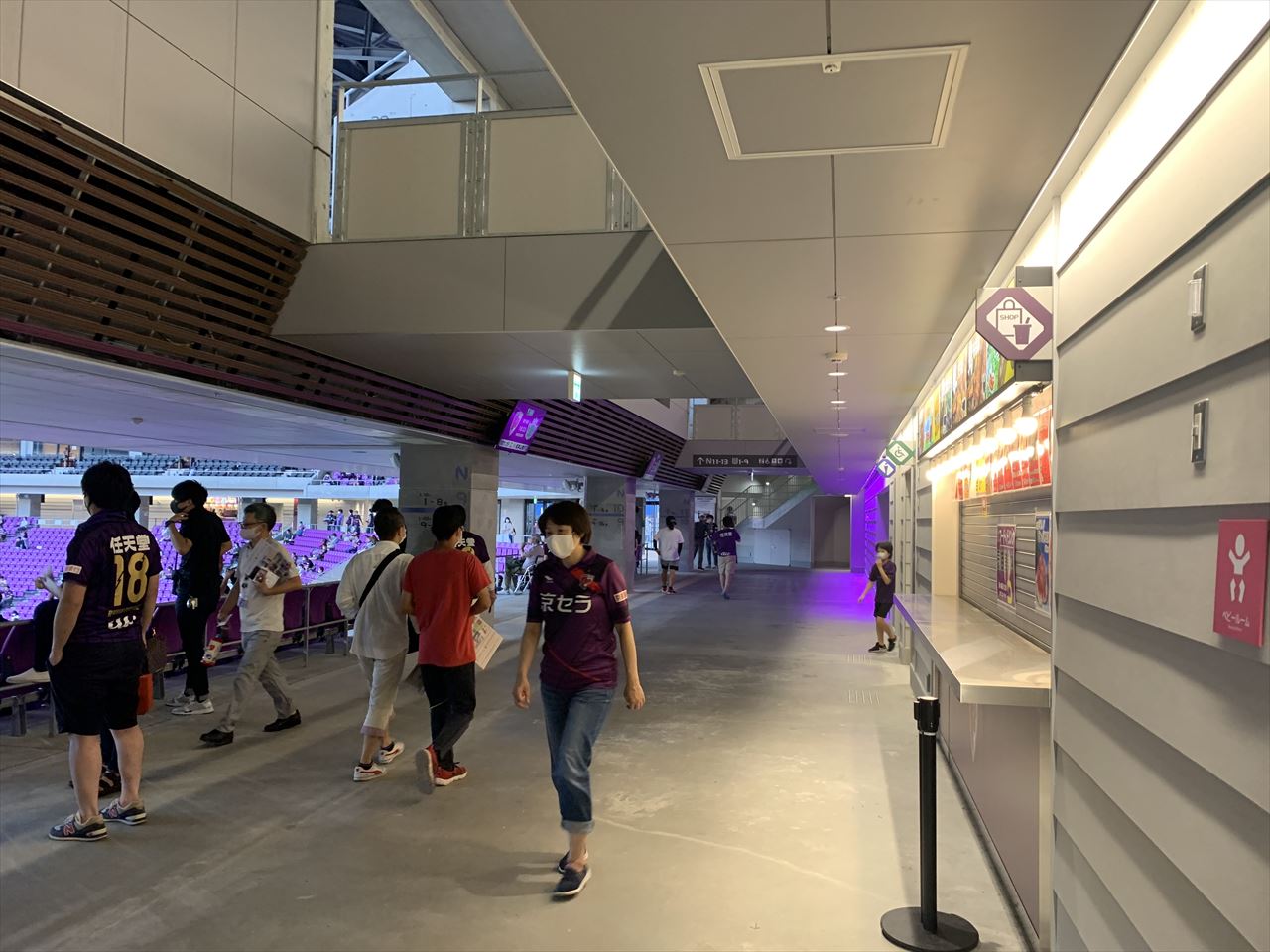 The seats at the front of the first floor go down from the concourse.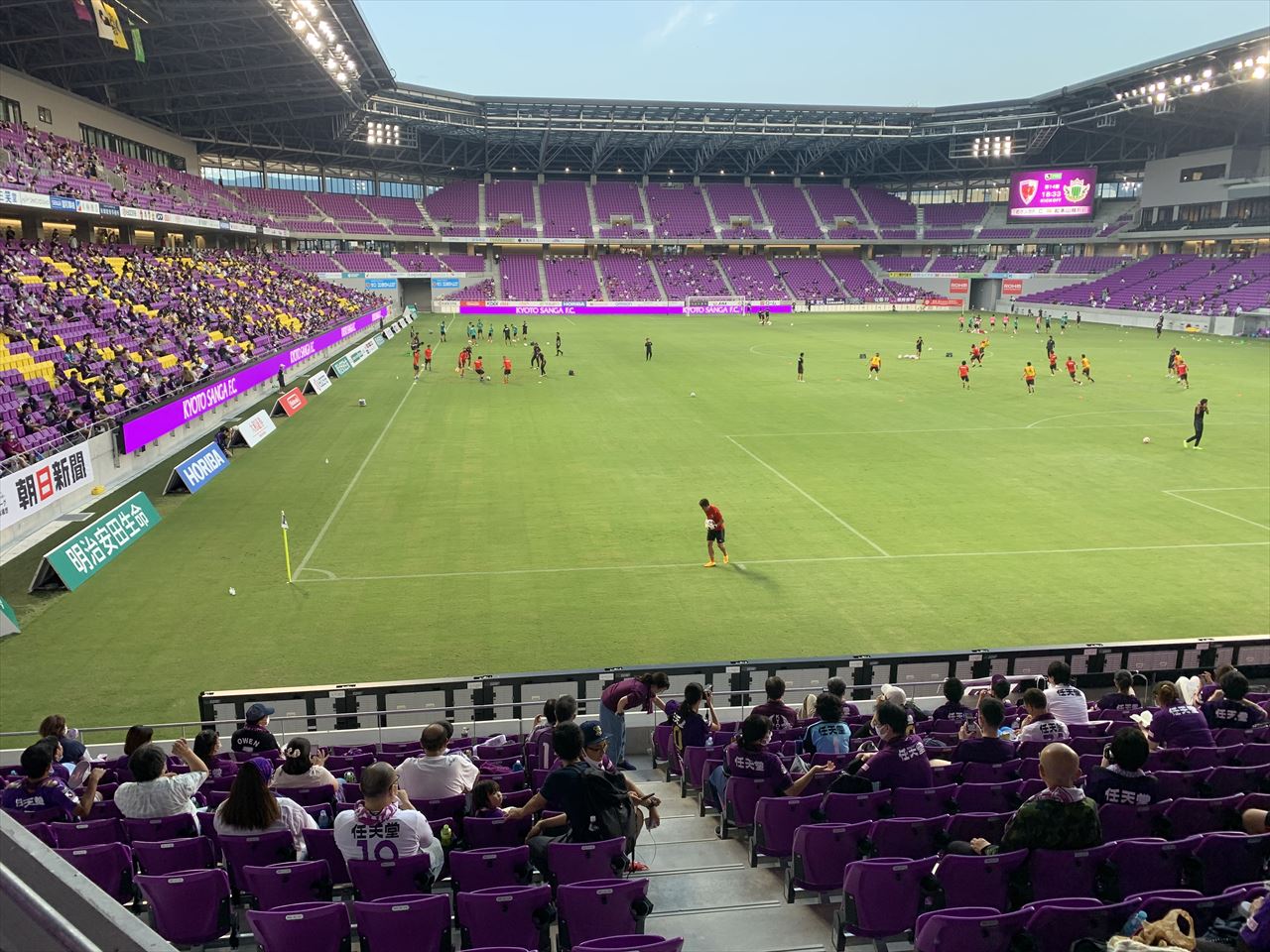 Lower Seats
This is a soccer-only stadium, so the seats closer to the field give you a more powerful experience.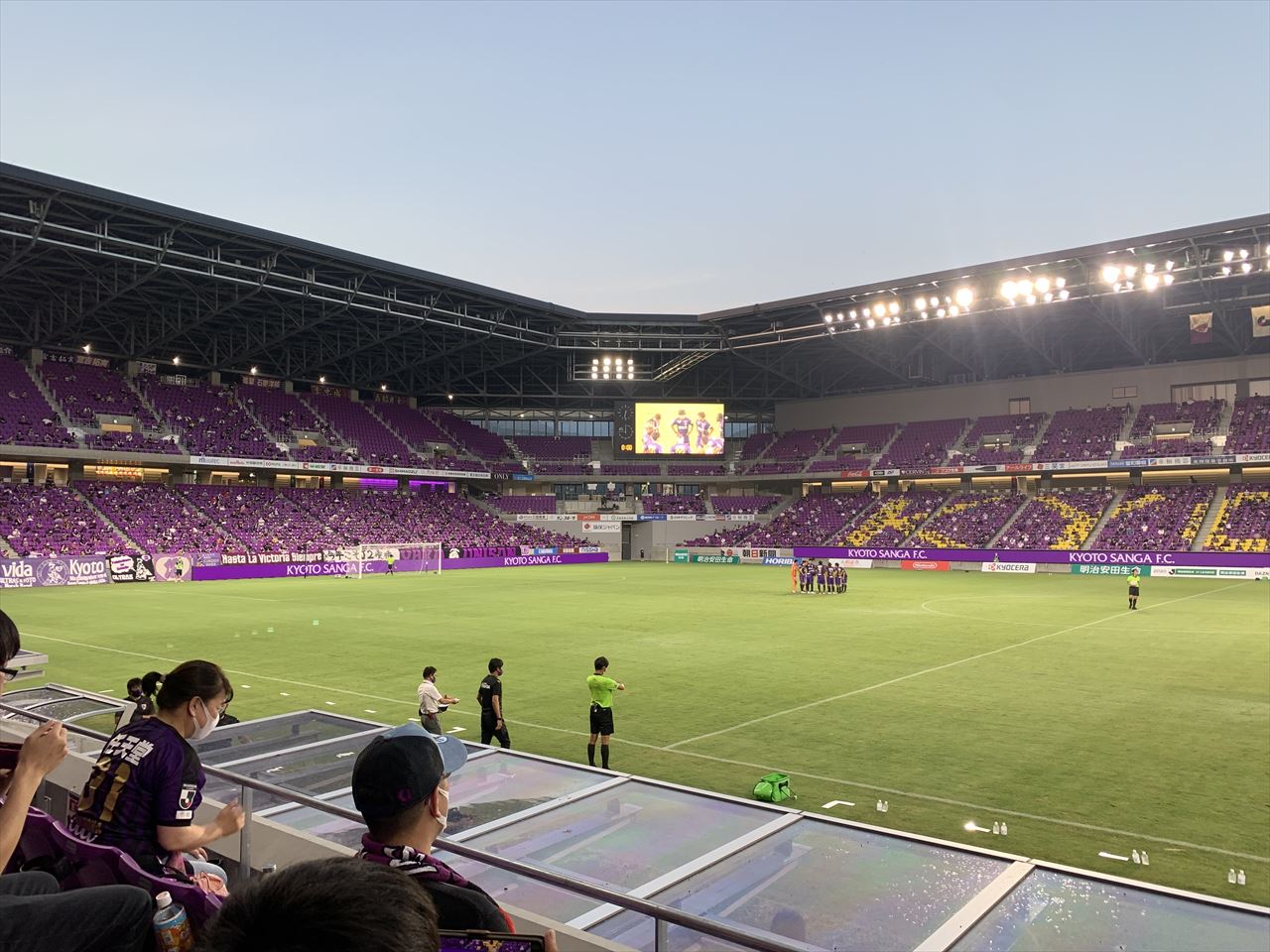 Upper seats
There is a solid step between each seat.
It will be farther than the first floor seats, but as the upper seats, it will be a level that you can easily see and feel.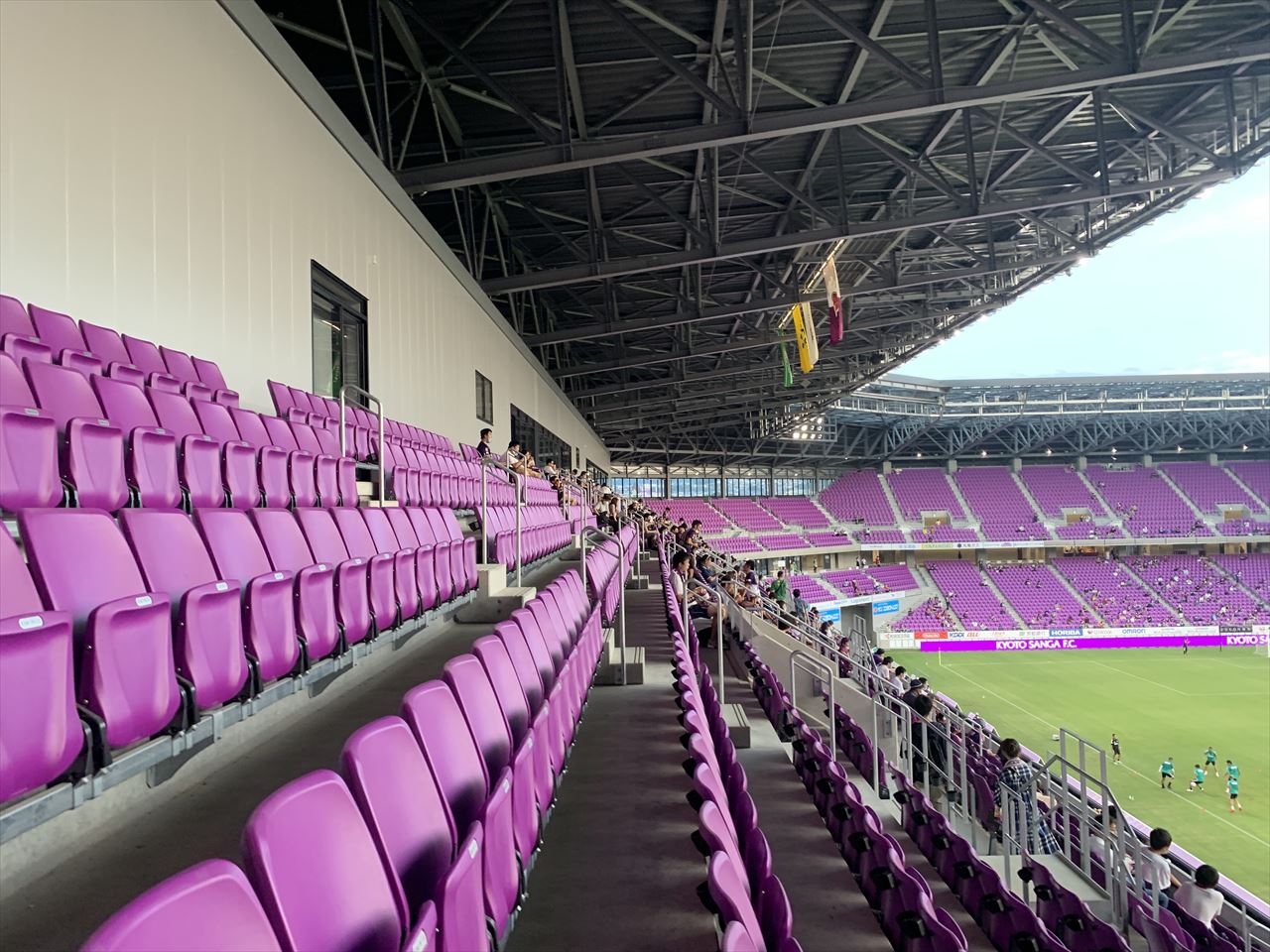 How the roof is covered
Although the roof covered most of the seats, the seats at the front of the first floor were just cut off.
Therefore, if you are concerned about rain, etc., the back of the first floor seats or the second floor seats are more reliable.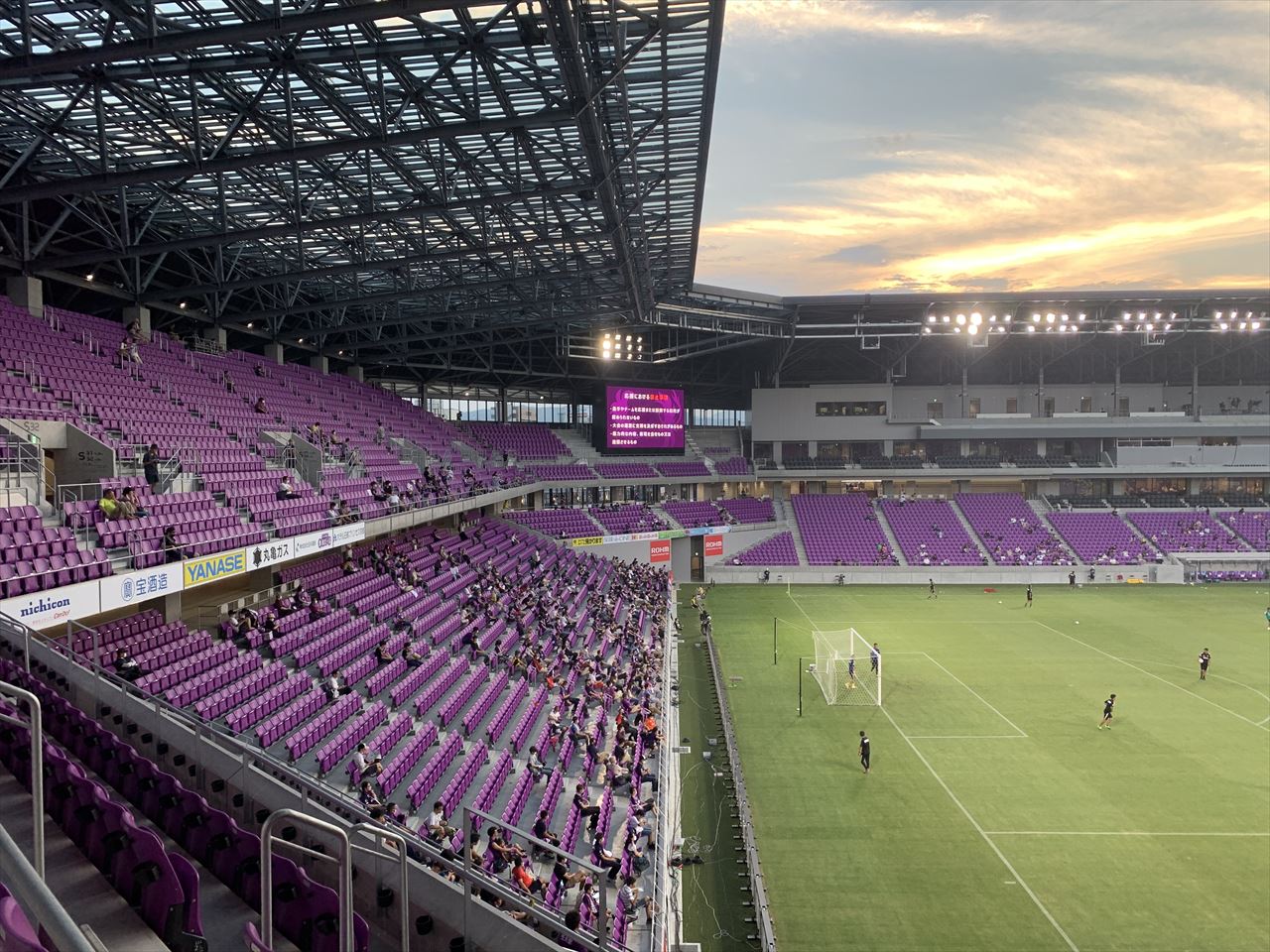 Re-entry
When you re-enter the stadium, you will be given a ticket to go out and show it to the person who will re-enter.
Some stadiums do not allow re-entry depending on the situation in COVID-19, so it is recommended to check the situation beforehand.