Rugby World Cup held in Japan in 2019.
In the previous tourna
ment, Japan National Team beat South Africa, the winner, in the qualifying round, but failed to advance to the quarterfinals, which was one
of their goals.
And the battle of the Japan National Team, who beat Scotland in the qualifiers and reached the quarter-finals of their long-cherishe
d wish, was truly historic.
Let's experience the impression that this national team player showed us in th
e stadium.
There is also a great rugby stadium in Japan.
In
this Japan National Team's game, let's take this opportunity to visit stadiums in cities that were not used.
The stadium where the World Cup was held
Hokkaido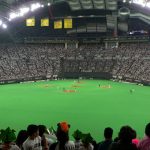 Sapporo Dom
e (Japan)
Location: 062-0045 Yokeoka, Toyohira-ku, Sapporo, Hokkaid
o 1
Capacity: 41,138 (at the time of baseball)

Stadium on the Dome Side
Ar
tificial
gr
ass
Go to the stadium page
Iwate Prefecture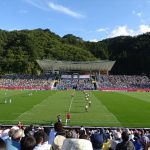 Kamaishi Residential Reconst
ruction Stadium
Location: 026-0301 18th Residential Town, Kamaishi City, Iwate P
refecture 5-1
Seating capaci
ty 6,130
Hybrid Turf
Saitama Prefecture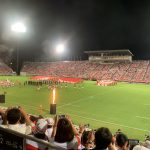 Kumagai Rugby Fi
eld
Location: 360-0004 Kami kawakami 810, Kumagai City, Saitama
Prefecture
Capacity: 24,000
Tokyo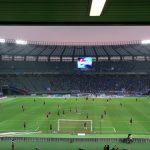 Tokyo Stadium (Ajinomi Stadium
)
Location: 182-0032 Nishimachi, Chofu, Tokyo 376-3
Seating capacity 49,97
0
Hybrid Turf
Go
to the stadium page
Kanagawa Prefecture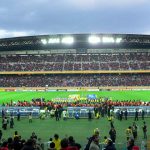 Yokohama International Stadium (Nissan S
tadium)
Location: 222-0036 Kosencho, Minatokita-ku, Yokohama, Kanagawa 3
300
Seating capacity 72,327
N
atural gr
as
s
Go to the stadium page
Shizuoka Prefecture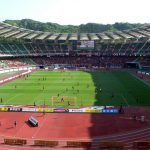 Ogasayama Sports Park Ecopa Stadium

Location: 437-0031 Aino 2300-1, Fukuno City, Shizuoka Prefecture
Seating capacity 50889
Na
tural gr
ass
Go to the stadium page
Aichi Prefecture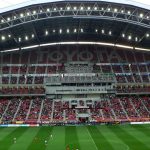 Toyota Stadium (
Japan)
Location: 471-0016 7 chome 2, Chiishi-cho, Toyota City, Aic
hi Prefecture
Capacity: 45,000
Natural
gra
ss
Go to the stadium page
Osaka Prefecture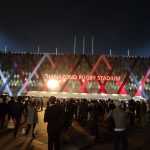 Higashi-Osaka Hanazono Rug
by Field
Location: 578-0923 Matsubara Minami 1-chome, Higashi-Osaka, Osak
a 1-1
Seating capacity: 26544
Natural
gr
ass
Go to the stadium page
Hyogo Prefecture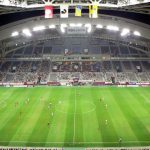 Kobe Misaki Park Stadium (Noebia Stadium Kobe)
Loc
ation: 652-0855 Misaki-cho 1-chome 2-2, Hyogo-ku, Kobe, Hyogo Prefectur
e
Seating capacity 30132
Na
tural gr
ass
Go to the stadium page
Fukuoka Prefecture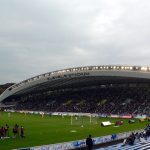 Higashihirao Park Hakata no Mori Stadium (Best Electric St
adium)
Location: 816-0052 Higashihirao Park 2-chome 1-1, Hakata-ku, Fukuoka, Fukuoka P
refecture
Seating capacity 22,5
63
Natural
gr
ass
Go to the stadium page
Kumamoto Prefecture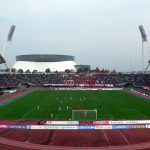 Kumamoto Prefectural Sports Park Athletic Stadium (Ego Heal
th Stadium)
Location: 861-8012 Hirayama, Higashi-ku, Kumamoto, Kum
amoto 2776
Capacity: 32,000
N
atural gr
as
s
Go to the stadium page
Oita Prefecture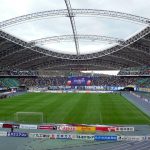 Oita Sports Park Stadium (Showa Denko Dome Oit
a)
Location: 870-0126 Ooji Yokoo 1351, Oita City, Oita P
refecture
Capacity: 40,000
Go to the stadium page